News & Media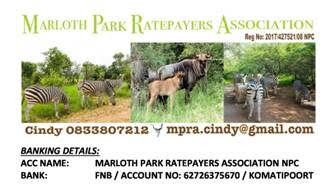 Nuus van die Marloth Park Belastingbetalers Verening
- 2019-08-20
Ons het die volgende brief van MPRA ontvang: DIE MYN BEDREIGING: Ons het al die volgende gedoen: Ons het Richard Spoor as ons prokureur aangestel (mnr. Richard Spoor het 'n ongelooflike prestasie rakende die wen van gevegte teen mynbouondernemings) en hy het regstappe teen die mynmaatskappy, die departement van minerale bronne (DMR) en...
more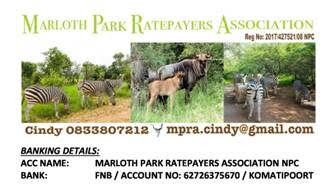 News from Marloth Park Ratepayers Association
- 2019-08-20
We received the following email from the Marloth park Ratepayers Association: Dear Property Owner / Geagte Eiendomseienaar THE MINE THREAT: We have done the following: We have employed Richard Spoor as our attorney (Mr. Richard Spoor has an amazing track record as to winning fights against mining companies) and he has brought legal acti...
more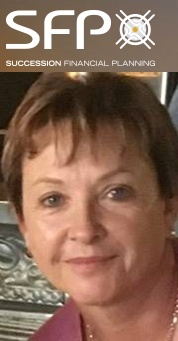 Important Building / Plumbing notice
- 2019-02-11
Some changes have been made to legislation governing the Plumbing Industry relating to the Certificate of Compliance.   The SA Qualifications Authority Board's (SAQA) has recognised the pluming industry registration board (PIRB) as a professional body and all plumbers must be registered with them.  SANS (South African National...
more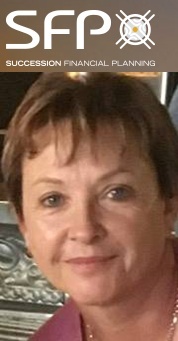 Holidays and crime
- 2018-12-14
It is this time of the year where most people are going away on holiday for a well deserve rest and spending time with their families and loved ones. While this is the case, criminals do not rest and will take advantage and crime levels will sore.  A few precautionary measures could be put in place for your peace of mind. Should there...
more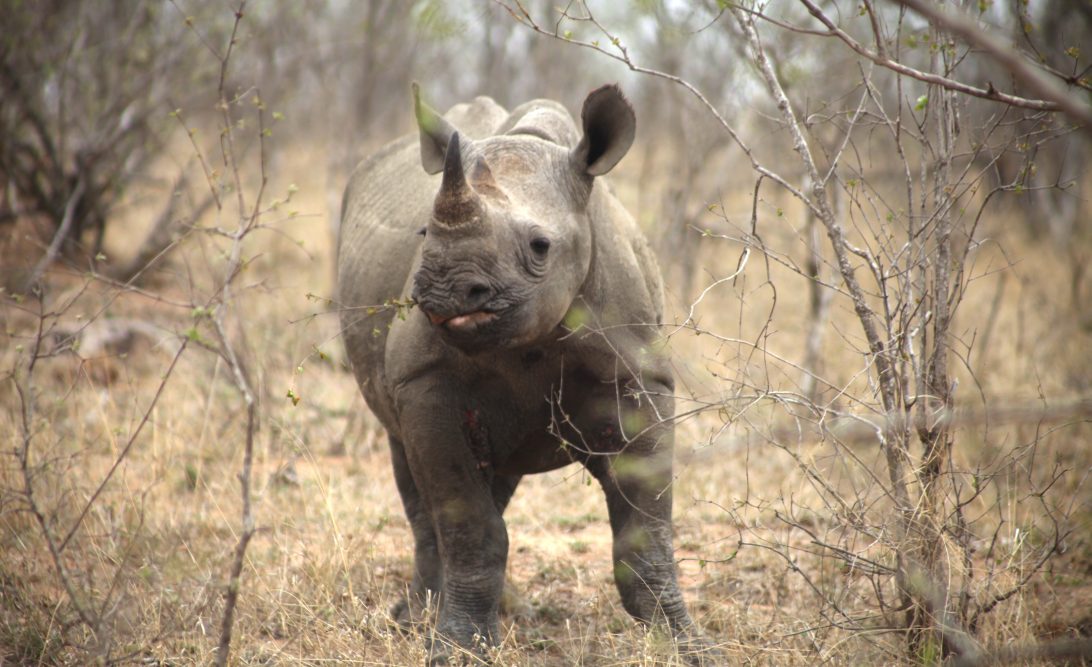 Safaris from Marloth Park
- 2018-11-12
Sandy Beaton from African Dust Safaris recently shared with me some pictures of their recent safaris into Kruger, Maputo and Swaziland. African Dust Safaris specialises in these day trips. Picture above: Female Black Rhino. It's not everyday that one sees these elusive and scarce browsers in Kruger.  Picture above : Giraffe w...
more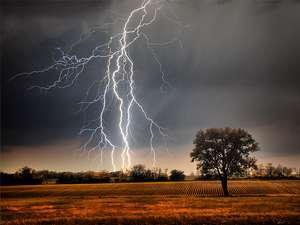 Lightning and protection tips
- 2018-11-02
  Marloth Park is based in a sub-tropical area and is surrounded by large mature trees, long/dry grass, houses with thatch roofs and is very vulnerable for lightning strikes.  Lighting damage is also the most underestimated natural disasters in South Africa. When lightning strikes, thatch roofs can catch fire or a surge of elect...
more
Marloth Park December 2018 Available Accommodation
- 2018-10-18
We are trying out a new availability calender via Google Spreadsheets. The aim of this calender is to have one place where our clients and advertisers can manage their December availability calendars. Our websites do come with their own built in calendars but we do not have the time to contact our clients individually or to visit their individual w...
more

Guesthouse Insurance Cover
- 2018-10-15
Guesthouses in Marloth Park should be correctly insured to cover the financial risk owners have on their property.  Whether the owner has a bond on the property or not, adequate insurance should be in place to cover the owner/financial institution for any losses that may occur. What does Fire cover?  It coverlosses relating to structur...
more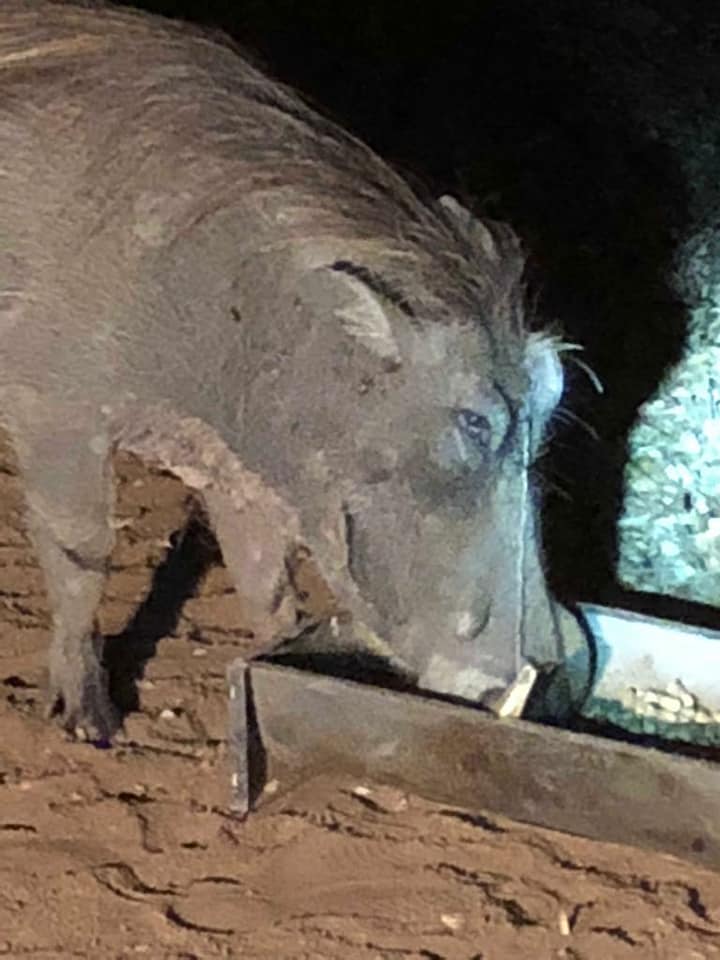 Sick and Injured animals in Marloth Park
- 2018-09-16
Marloth Park was recently in the news (On Facebook) for the wrong reasons. A few days ago a photo of a Warthog with a snare was shared, this Warthog not being able to feed. Then someone commented that the same Warthog was already reported in August and a whole lot of bad stories came out of animals being shot instead of helped. As with most thin...
more
Good review of Marloth Park security company
- 2018-09-13
There are a few security companies in Marloth Park. As can be expected with a holiday township where there are many homes which are vacant at any given time , petty crime and more serious crime like break ins and house robberies will be a problem. Nadine Edgecomb is part of the Marloth Community Policing Forum and she recently posted the positiv...
more
Marloth Park Business Directory
- 2018-09-05
Our Marloth Park Business Directory has steadily grown since we created this website in 2014. ( We became 4 years old on 1 September!).  In a marketing drive we have decided to offer a crazy special on a 5 year listing in our Marloth Park Business Directory: For R900 once off you get a 5 year listing on this website. This website is m...
more
Marloth Park Property - Investment analysis of Holiday Home
- 2017-08-01
Is Marloth Park a good consideration for buying a holiday home with the view of at the same time doing a good investment? Properties in Marloth Park compared to places like Pretoria and Cape Town is very cheap. But then  again work opportunities in Marloth Park are few and far between. The internet is changing things though as well as the a...
more
Estate Agents Advertising
- 2015-10-04
Advertising options for estate agents Estate Agents will all still qualify for a free listing but we , for example offer a banner for R699 per year to those estate agents wishing to obtain more visibility. We also have a property listing module where participating estate agents can upload all or part of their property portfolio to the website...
more
MPPOA
- 2014-10-15
The Marloth Park Property Owners association or MPPOA is actively involved in issues relating to Marloth Park and each property owner should serious consider to join them so that they can obtain 51% status and take over certain municipal functions. Current hot discussion topics include the removal of game/culling of game which is neccesitated by th...
more
Holday Home Owners Invite
- 2014-09-02
Buddy Web Design started a property information directory for Marloth Park and your property has been included for a possible listing. We are hoping that by grouping together all the holiday home accommodation in Marloth Park as well as property in the market and accommodation available at Lodges that this website will have a good ranking on sea...
more
Estate Agents Invite
- 2014-09-02
We invite all estate agents in Marloth Park to make use of the website Marloth Park Property. (www.marlothparkproperty.co.za) Your email program might have scrambled the links in this email so please visit the website and search for the Newsletter Marloth Park Estate Agents Invite in the newsletter / blog section. The website is a free inform...
more