Many homes in Marloth Park are equipped with splash pools where holiday makers can enjoy cooling down during the hot summer months.
In this section we list businesses who constructs, service or advise on splash pools in Marloth Park. Servicing includes pumps and filters.
Click here to list your business with us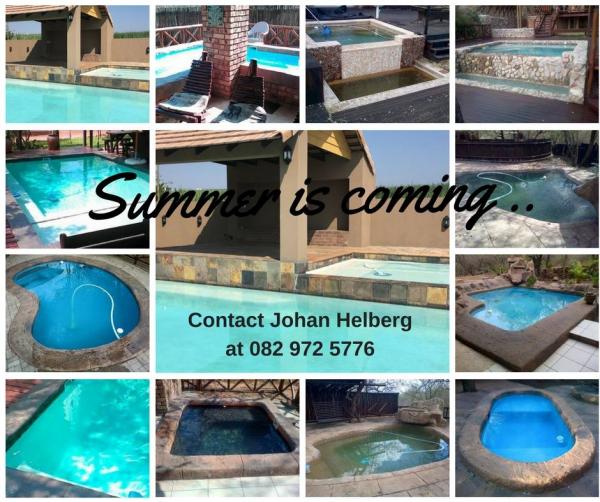 We offer splash pool construction and pool related services to property owners in Marloth Park. Building of new pools, renovations, problem solving, service of pumps and filters!! All work done with a workmanship guarantee. We cover the foll...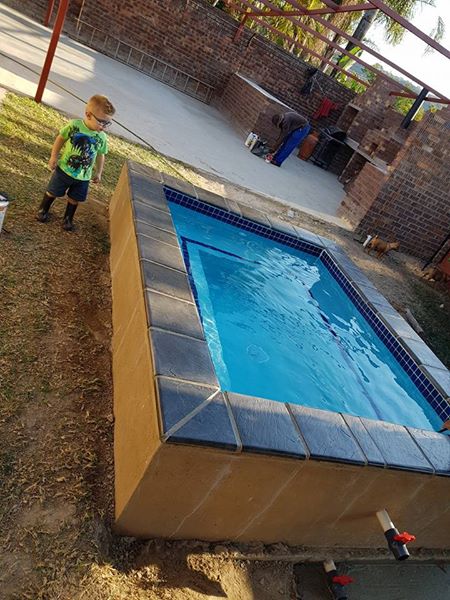 Jason , based in Nelspruit, builds splash pools for people in Marloth Park. Price (August 2017) was +- R28,000 - subject to change without notice and dependent on specifications. Faq's: Do you build these pools? Does it include pump and filter ...